Published: 20/10/2014
As someone who walks around with paint swatch books in her handbag the entire time, and who is more than happy to debate the relative merits of the heritage or high street brands with anyone who will listen – I can say with absolute sincerity that I am very excited about the new paint range from eicó.
eicó have a HUGE and fabulous range of 10000 colours which are 100% acrylic and environmentally friendly; being made in Iceland using Geothermal and Hydropower. Eico can also custom colour – which is great for annoying, extremely particular people like me – always on the hunt for a colour that doesn't exist!
As I often paint paint woodwork in with the wall colour, they're also perfect as they are so durable that you can use them on almost any surface. The pure acrylic content prevents blistering, cracking and colour fade so the same paint can be used internally AND externally.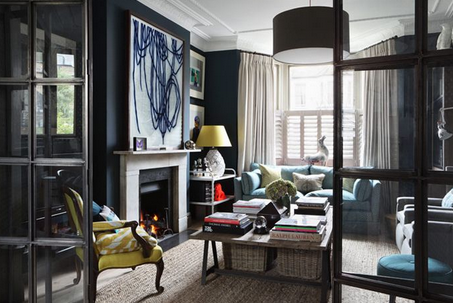 Most importantly these paints are designed not to damage your health - they are APEO free and the ideal choice for allergy and asthma sufferers. On a recent episode of Cowboy Builders for Channel 5, we were helping the Rashid family of Oldham rebuild their home after they had been left with a dangerous dusty wreck of an extension that had caused their sons health to deteriorate. As both boys had asthma I knew eicó was the perfect choice. It was vital we could get the Rashid family back in their home as soon as possible without aggravating the boys asthma with strong odours of new paint. So a massive thanks to eicó for putting up with crazy designers, filming chaos and coming to the rescue of a family who really needed it.