Published: 15/06/2017
It was a total honour to be involved in this build and we truly made friends for life in sunny Welwyn Garden City. The hard graft and talent to pull a job like this off in 9 days is just indescribible. Enormous thanks to all the trades and suppliers who moved heaven and earth to make it happen. Also the incredible support from Stephanie Williams, Renata Garbolinska and Gordon Whistance, without whom I would be a gibbering wreck.
We were really restricted space wise on this build so many of the pieces you see here have been lovingly handmade to fit. We were building a real home, not a set design so storage and functionality was vitaly important!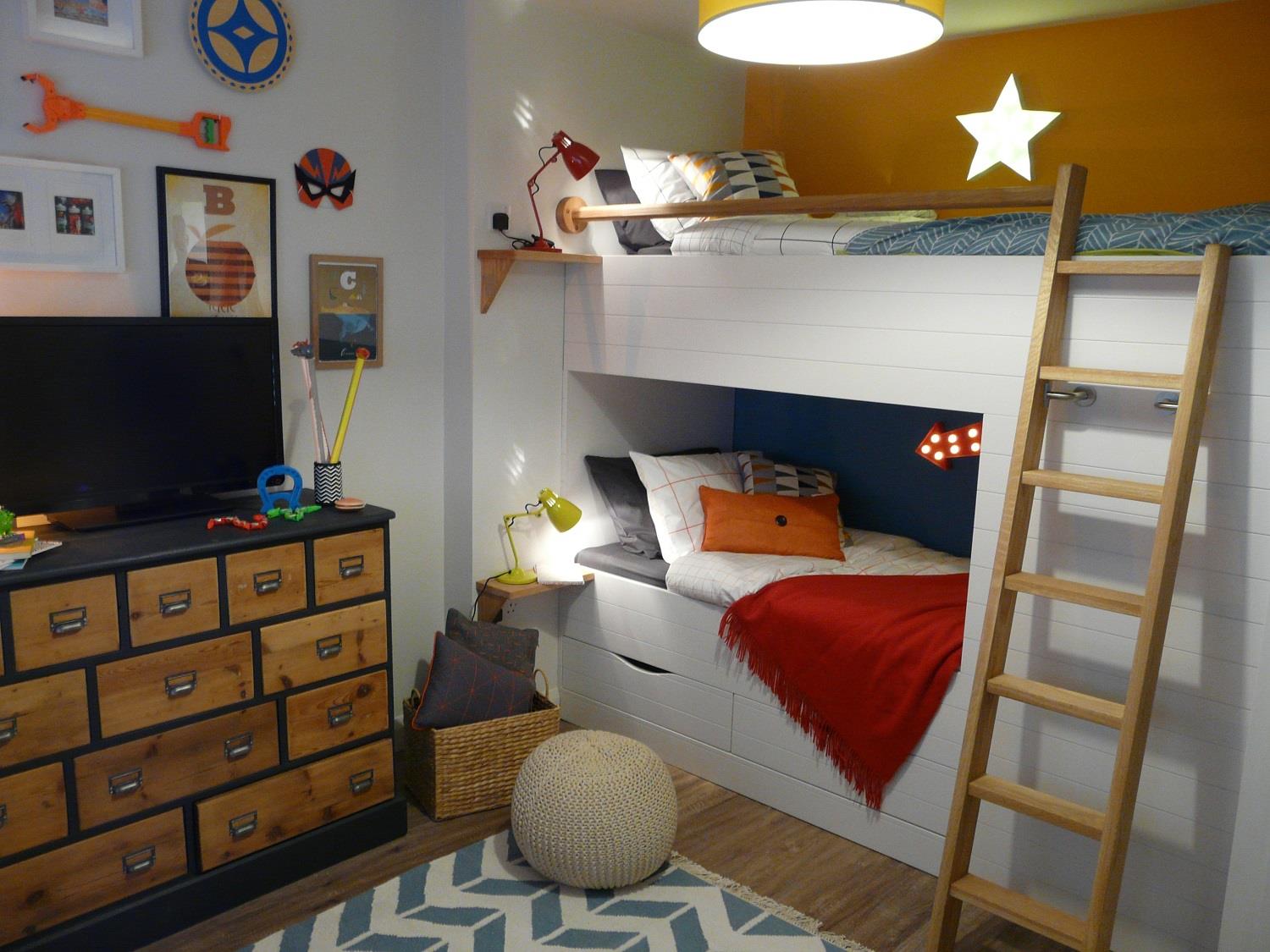 Boys Room - the boys built in bunk beds are absolute perfection with lovely solid oak ladder, hand rail and storage beneath. The Family's vintage chest of draws has been given lovingly restored and given new handles.
Alyssia's Room - little Alyssia's Bedroom has a lovely built in cottage bed built by one of the set builders from the Royal Opera House. We designed the joinery to be as simple as possible to build and work with a standard divan bed. It looks like a built in bed, but its uber simple.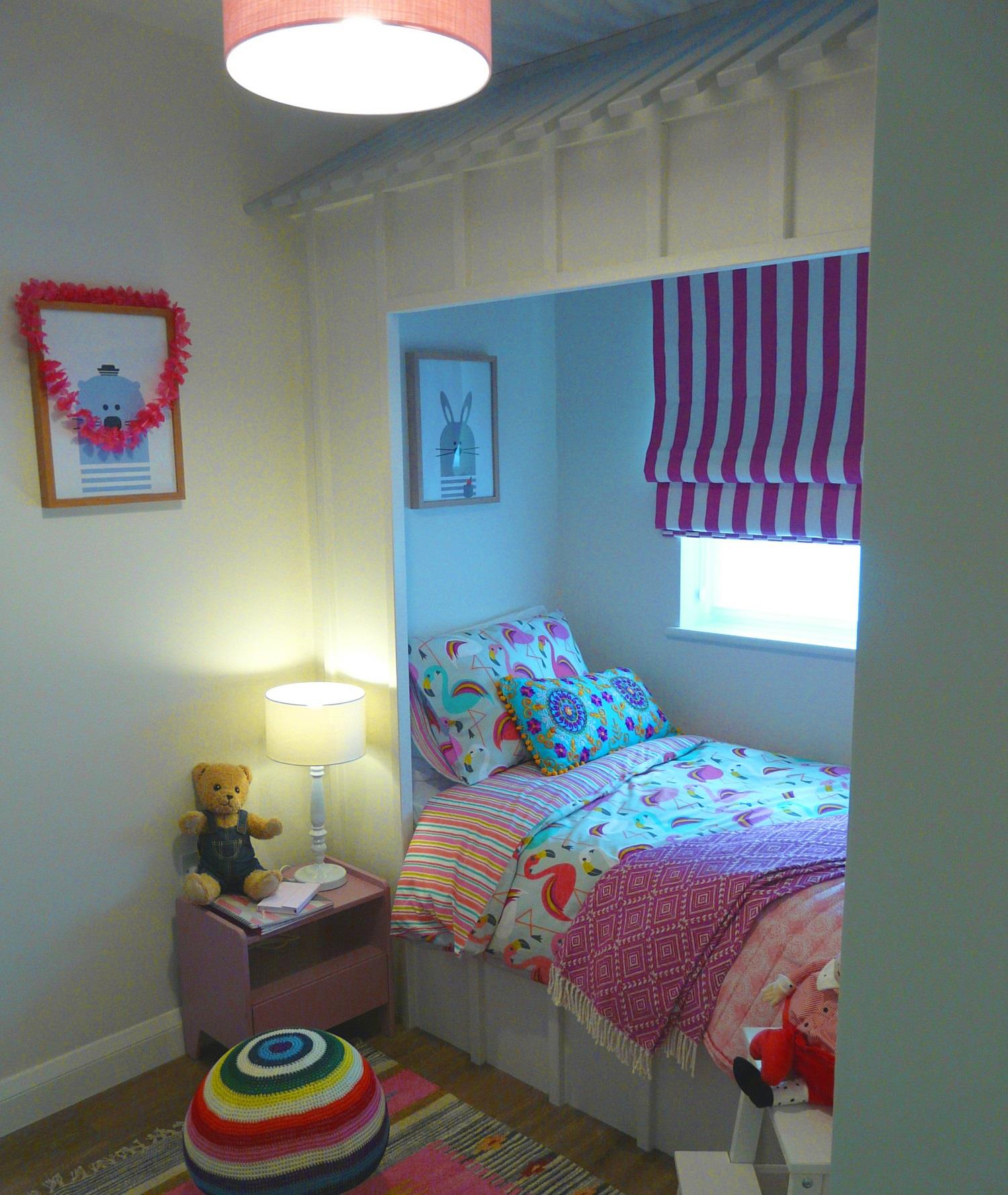 The Master Bedroom is a calm grown up space with minimal colour, as Sacha is a big fan of white.
Charlies Room - it was a big design challenge to squeeze a double bed in this tiny bedroom. Charlie has been the most wonderful big brother and son, we used every design trick in the book to make this work.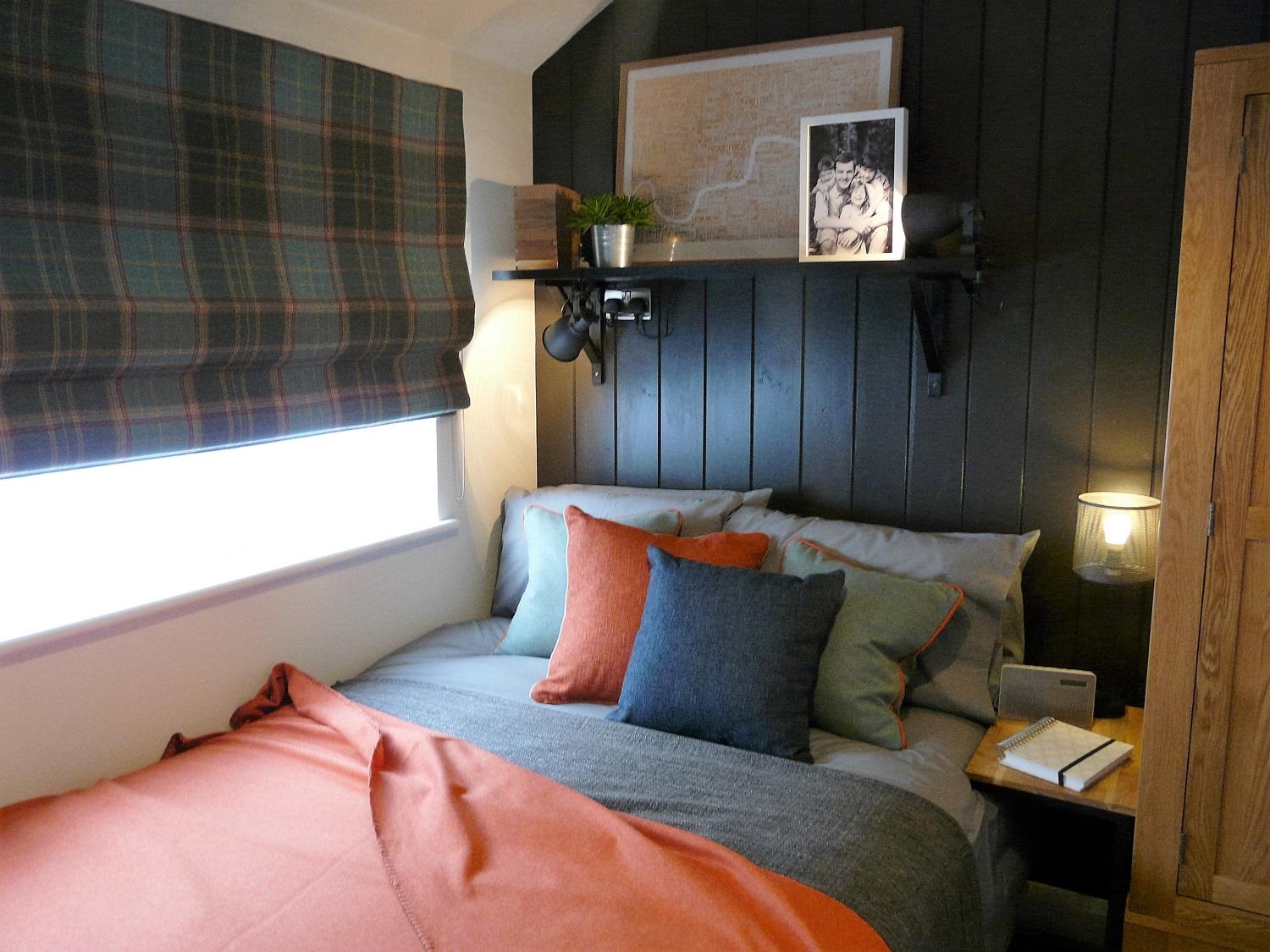 Sitting Room - the dark colour of the family sitting room makes this room an inviting and restful space. I used colour here to make the space feel separate from the rest of the open plan space. It sets a more restful mood and makes the space look deeper and more inviting. Weirdly very dark colours can make a space feel bigger.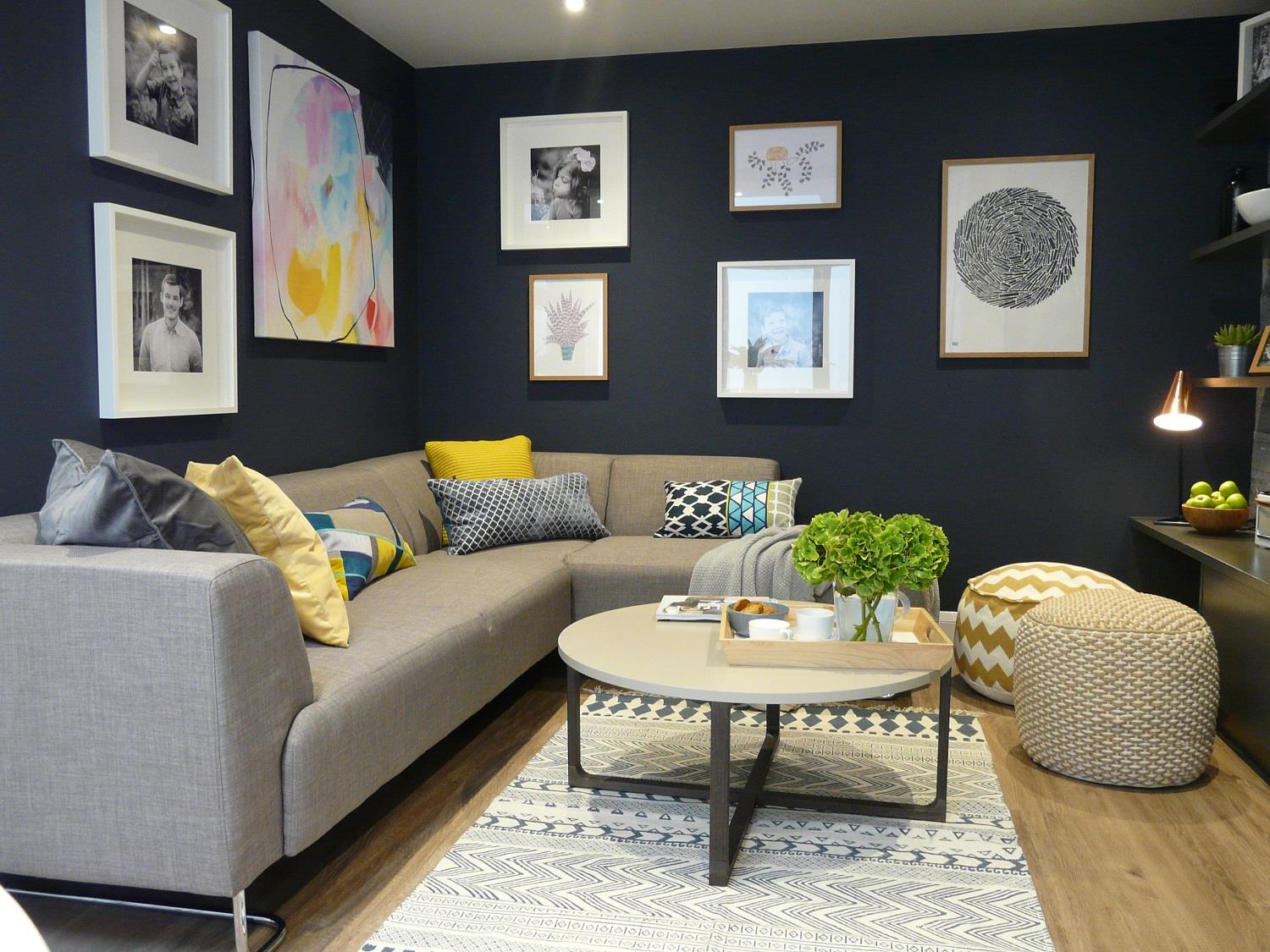 Kitchen - we totally transformed the internal layout added an extension to create a bright modern kitchen and dining space with storage for all the family.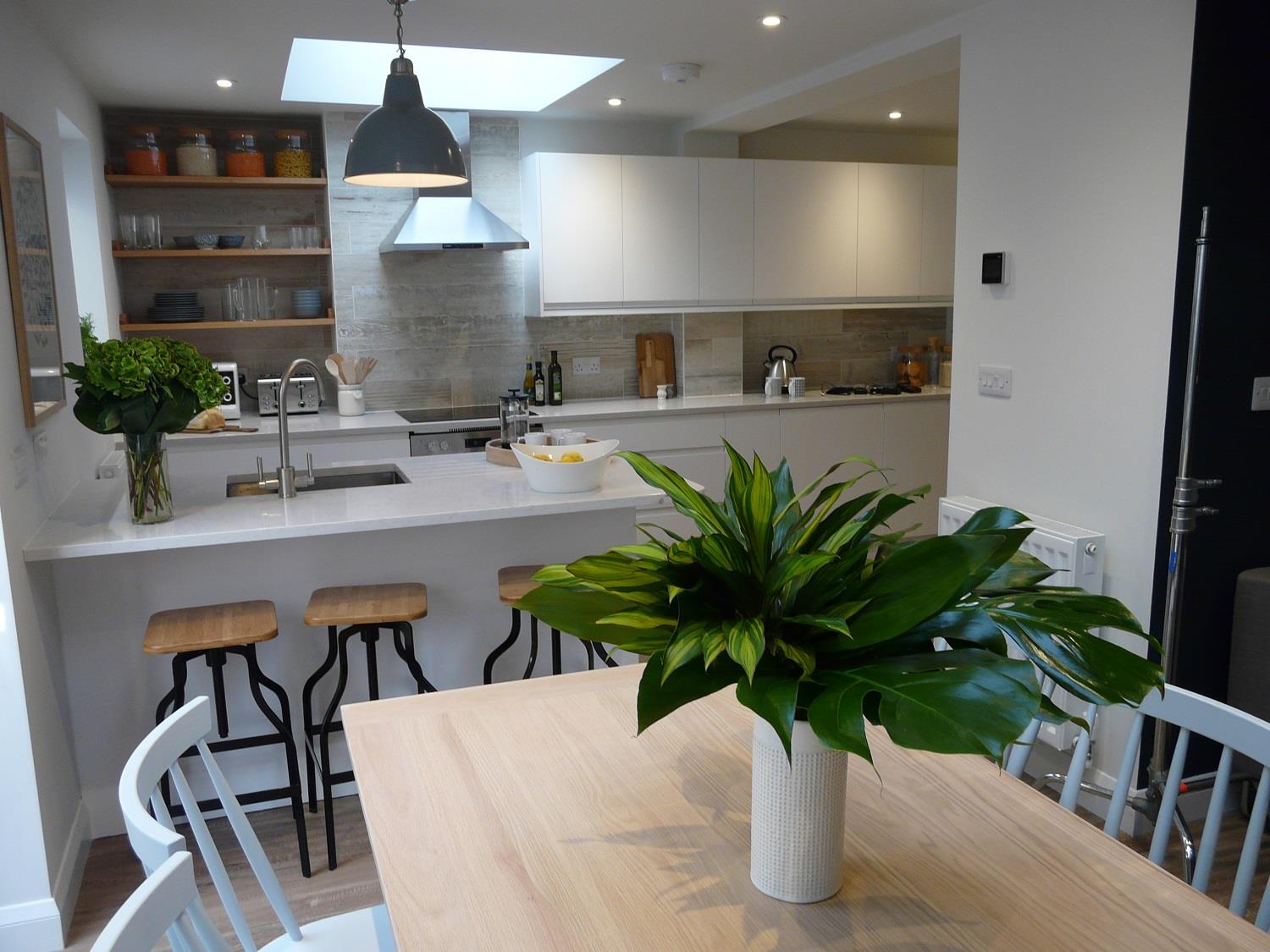 Dialysis Room - this room required a huge amount of collaboration and input from the NHS and some wonderful specialist plumbing and electrical teams. The practicalities of creating this vital clinical space went really well, but the responsibility was totally overwhelming as Sacha's life was going to depend on this all working perfectly. Many sleepless nights were had about this room!!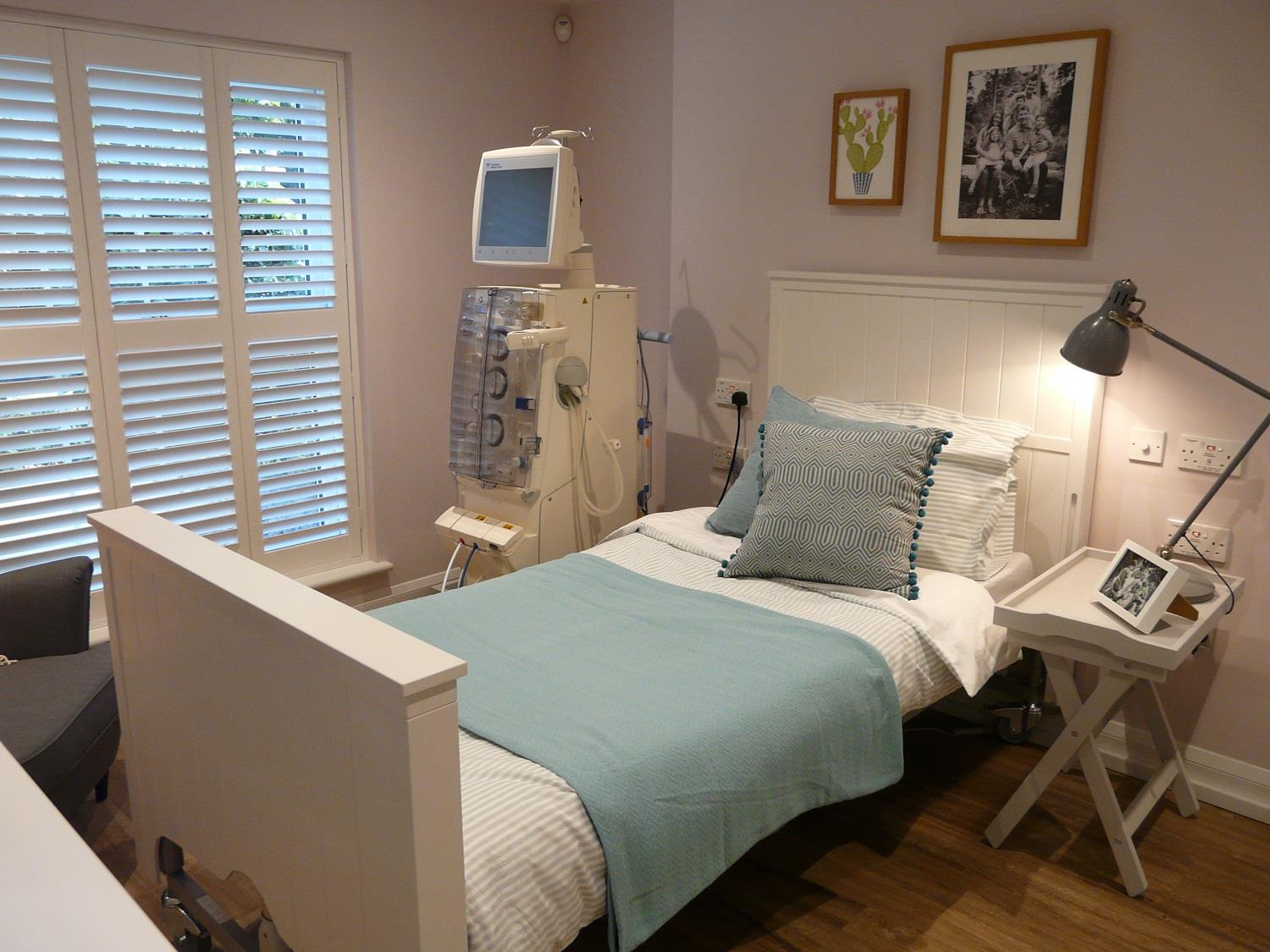 Garden - this was a hellish challenge for the incredible garden team. They transformed what was a scrubby steep slope into this terraced TRIUMPH with outdoor dining, play area and sun terrace. The ground works team put in the most mammoth effort it really was a miraculous transformation.