Published: 23/06/2017
It was such an honour to be involved in the DIYSOS Big Build in Telford and to meet the Cooper Family. Here are some lovely stills for you!
Dining - We wanted the dining space to feel really comfortable rather than a table stuck in a corridor. Looking after Matthew at home means a constant stream of visitors and carers. I wanted Sue and Leigh to have another comfortable seating option in this open plan space.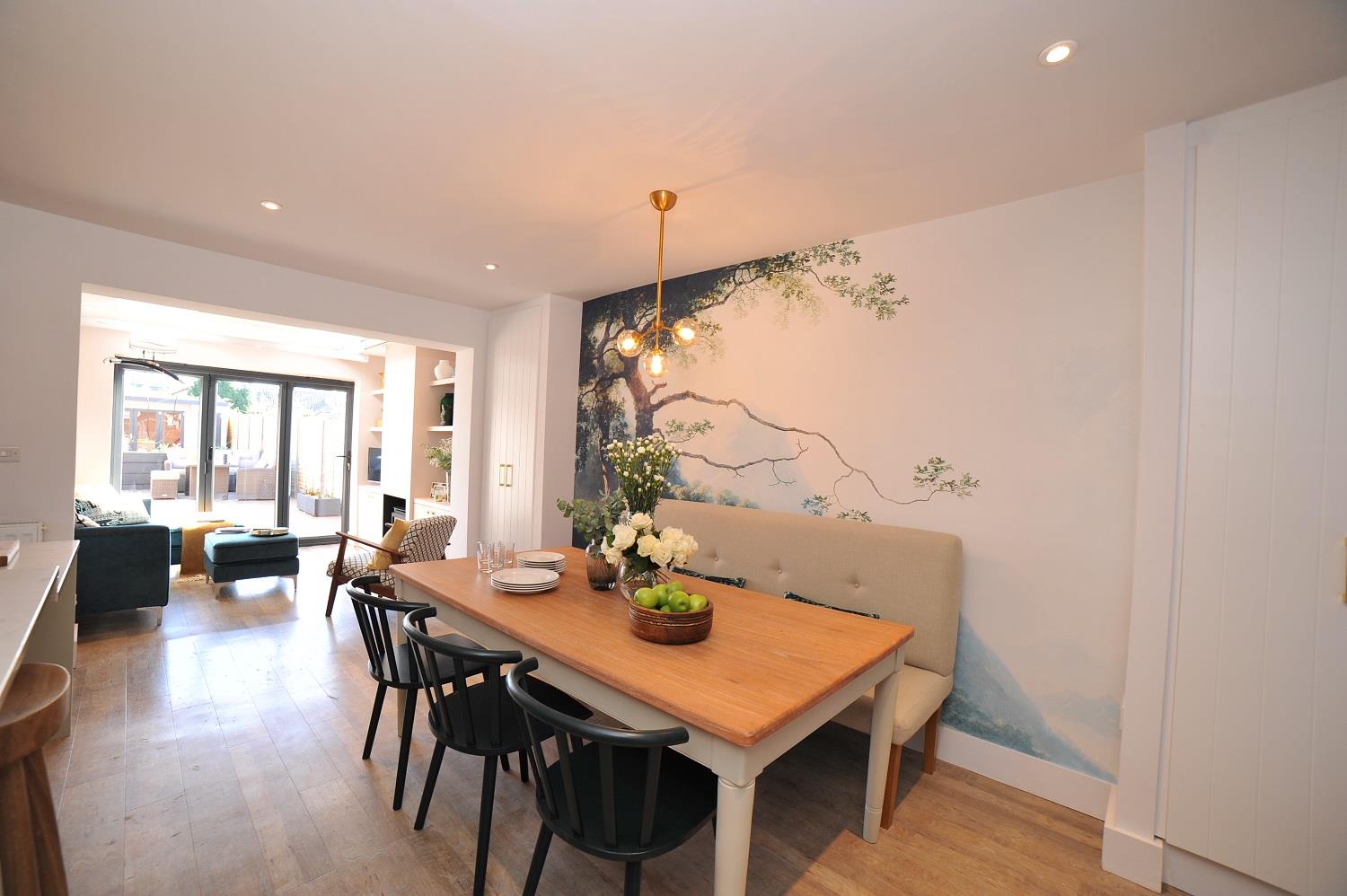 Kitchen - We totally re modelled and extended the interior layout of the house to create a spacious accessible interior so Matthew could be involved in family life again. He loves cooking and is a really sociable little boy, we made this space for maximum fun, light and space.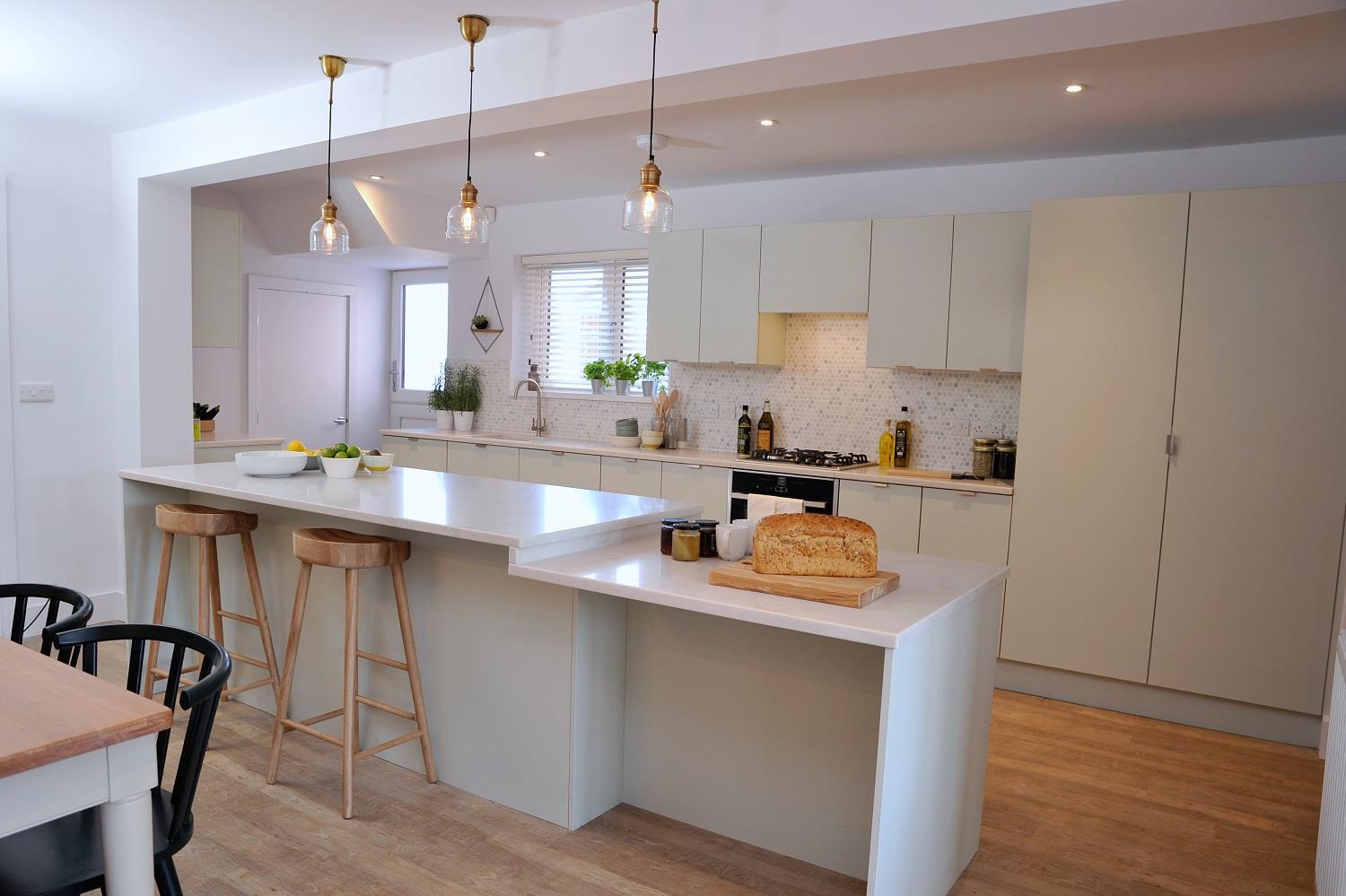 Sitting Room - we softened the wall colour here for a more cosy feel. Stunning locally made Bespoke sofa with modular sections hidden in the cupboards so the sofa could be transformed into a large bed. We wanted Matthew to be able to watch a movie with his friends out of his wheelchair.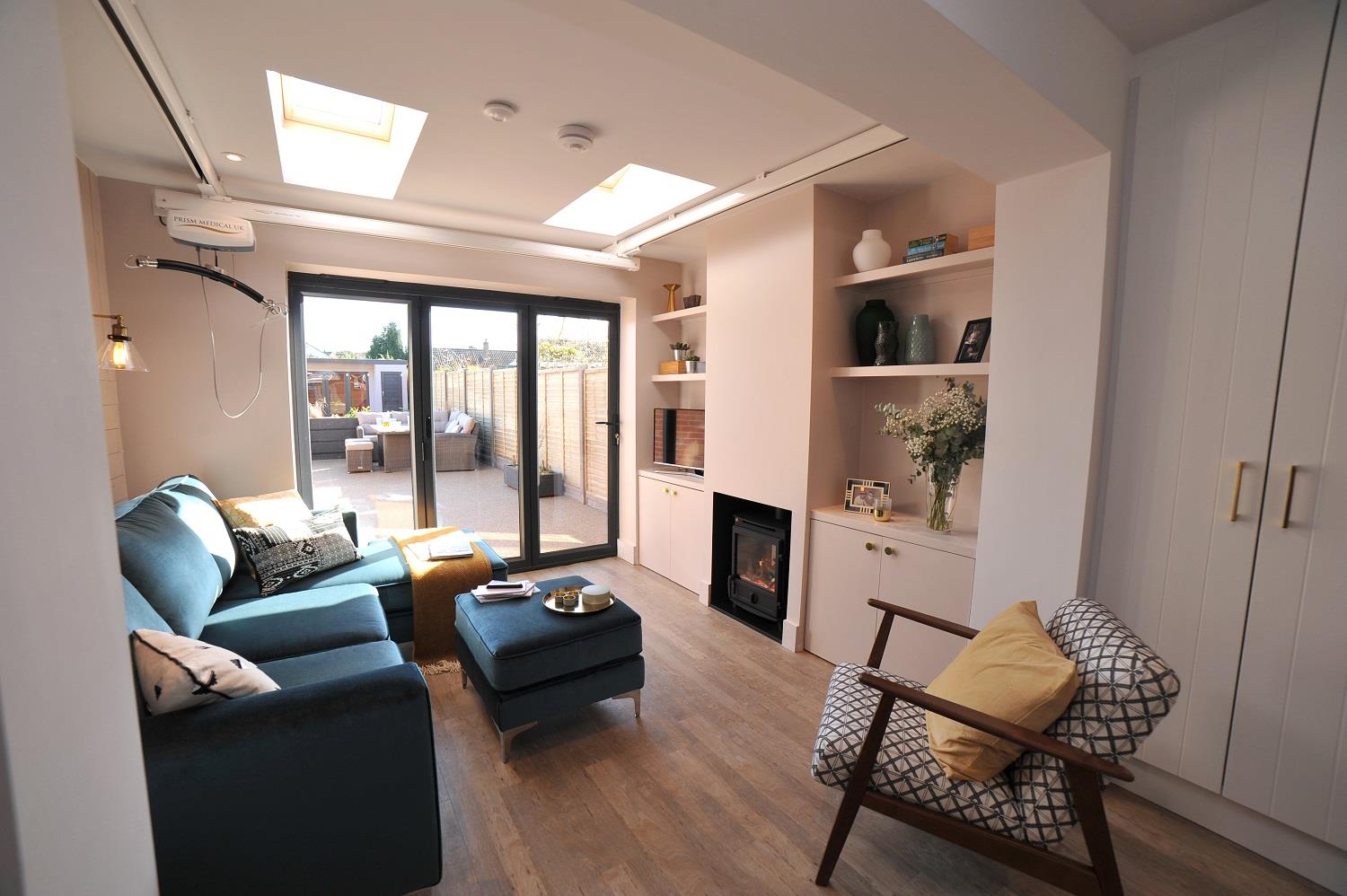 Bedroom- an awesome Dr Who bedroom with bespoke wall panelling and illuminated Tardis door. I love using wall panelling as the feel of this room could be totally transformed by painting the walls a different colour. If Matthew gets bored of Dr who, no problem, just change the colour!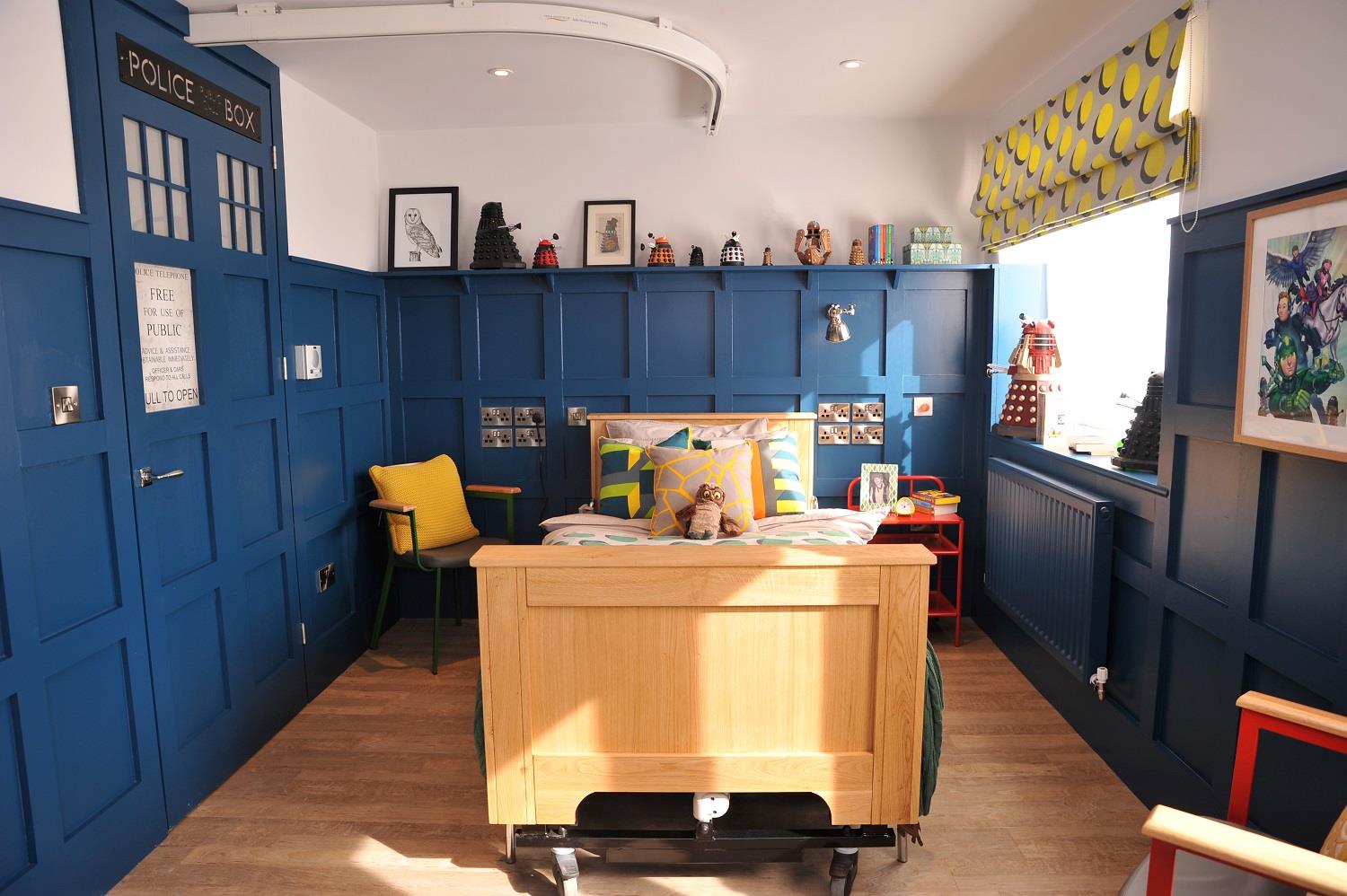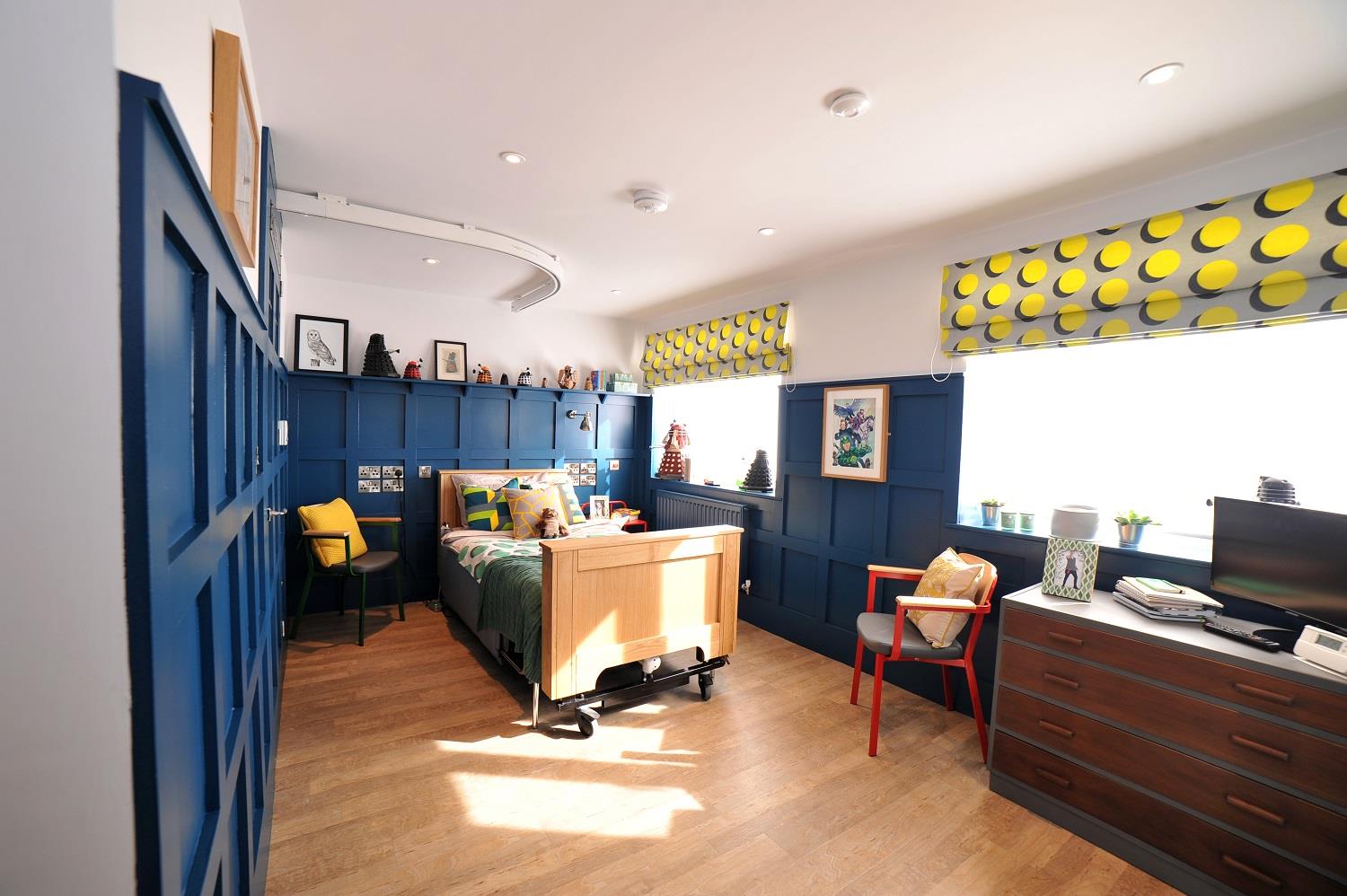 Bathroom - like many children Matthew prefers a bath rather than a shower. We managed to squeeze a bath in here with enough space for a wheelchair turning circle. I like to distract the eye from hoists and other kit by keeping the top of the tiles well below ceiling height and using bright colour.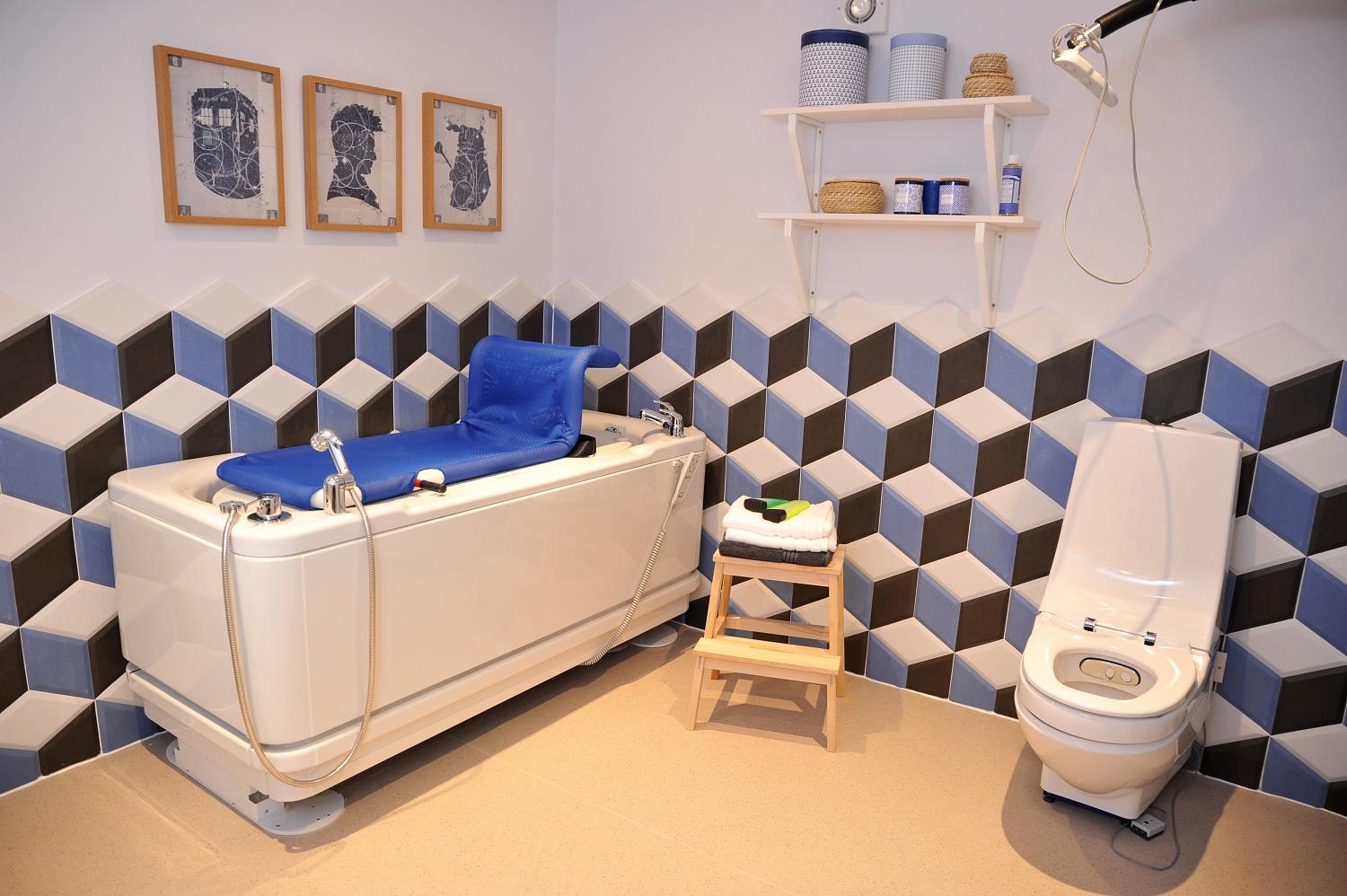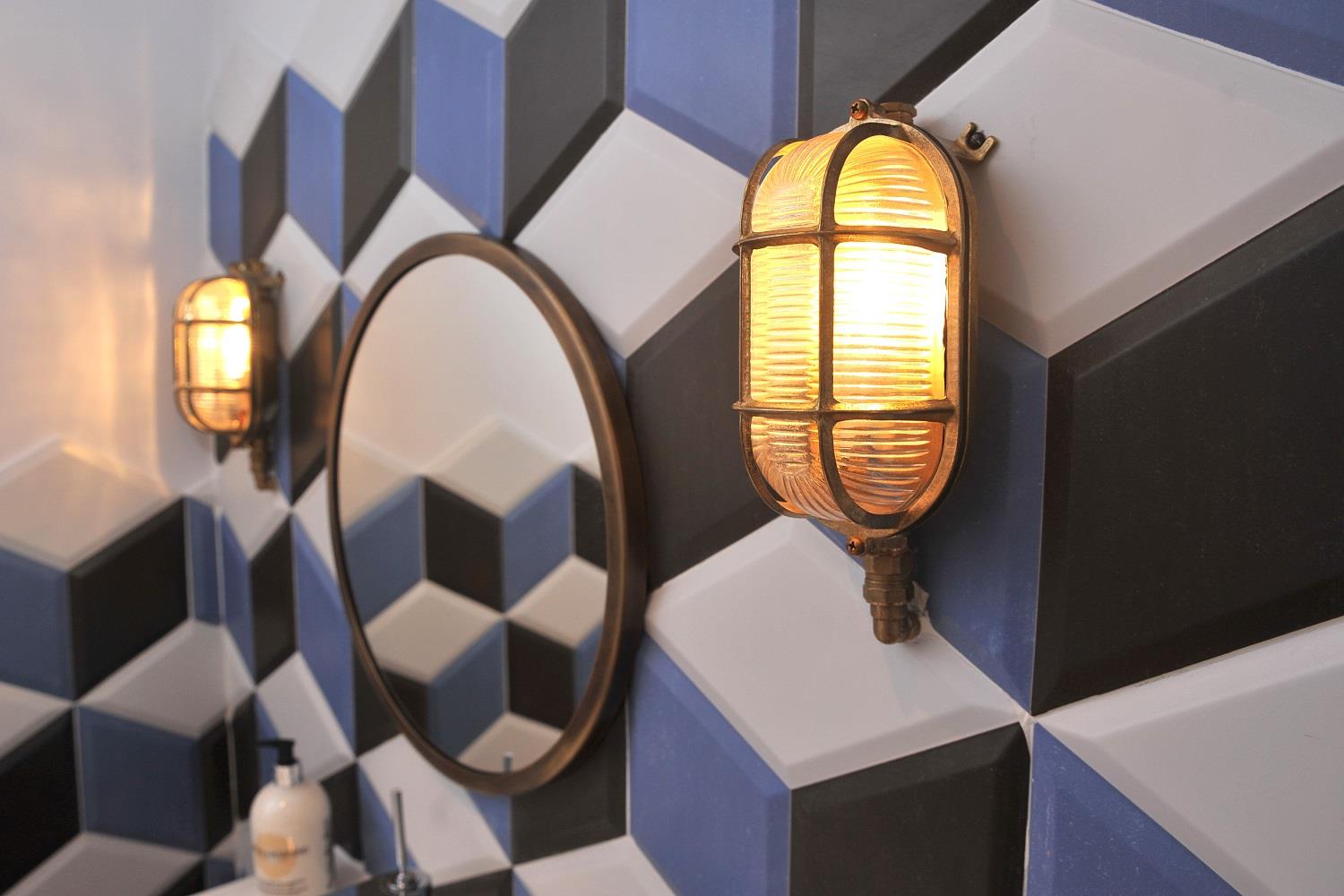 Sleepover Room - we created a fun colourful room for Matthews friends to stay over.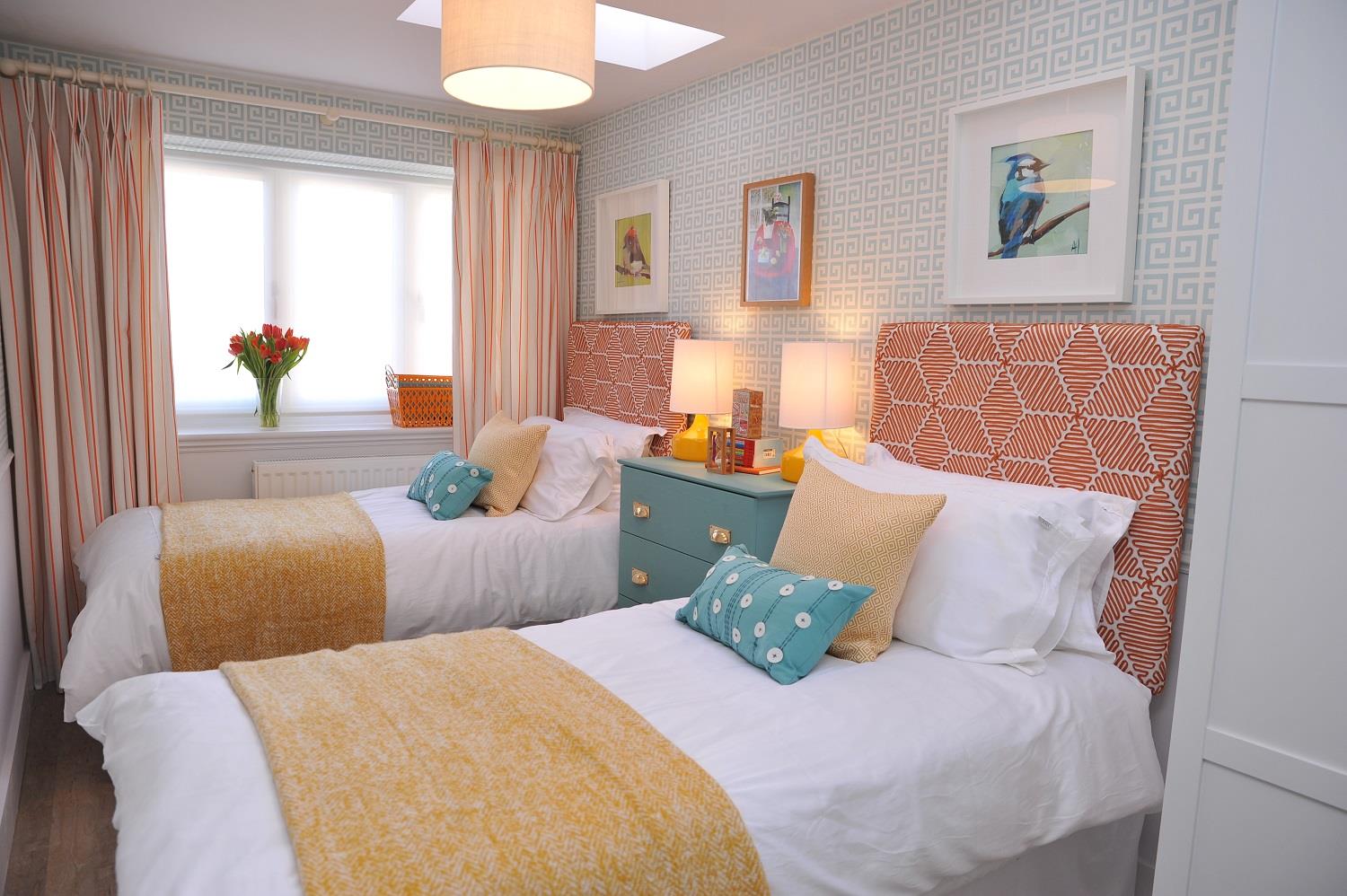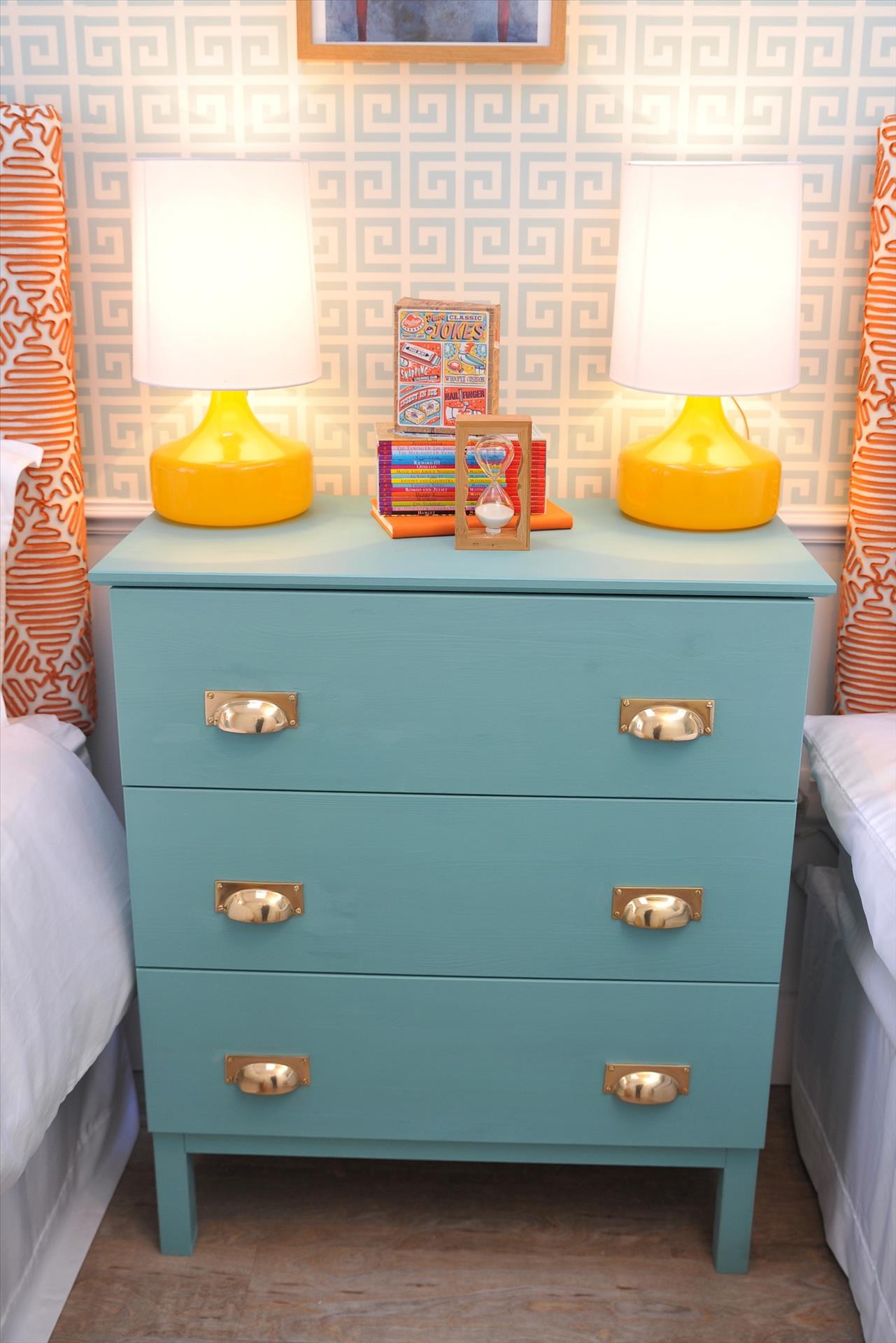 Master Bedroom - using stunning Hessian wallpaper and an exquisite handmade bed, We wanted this bedroom to feel grown up and restful, with loads of wardrobe space and beautiful art.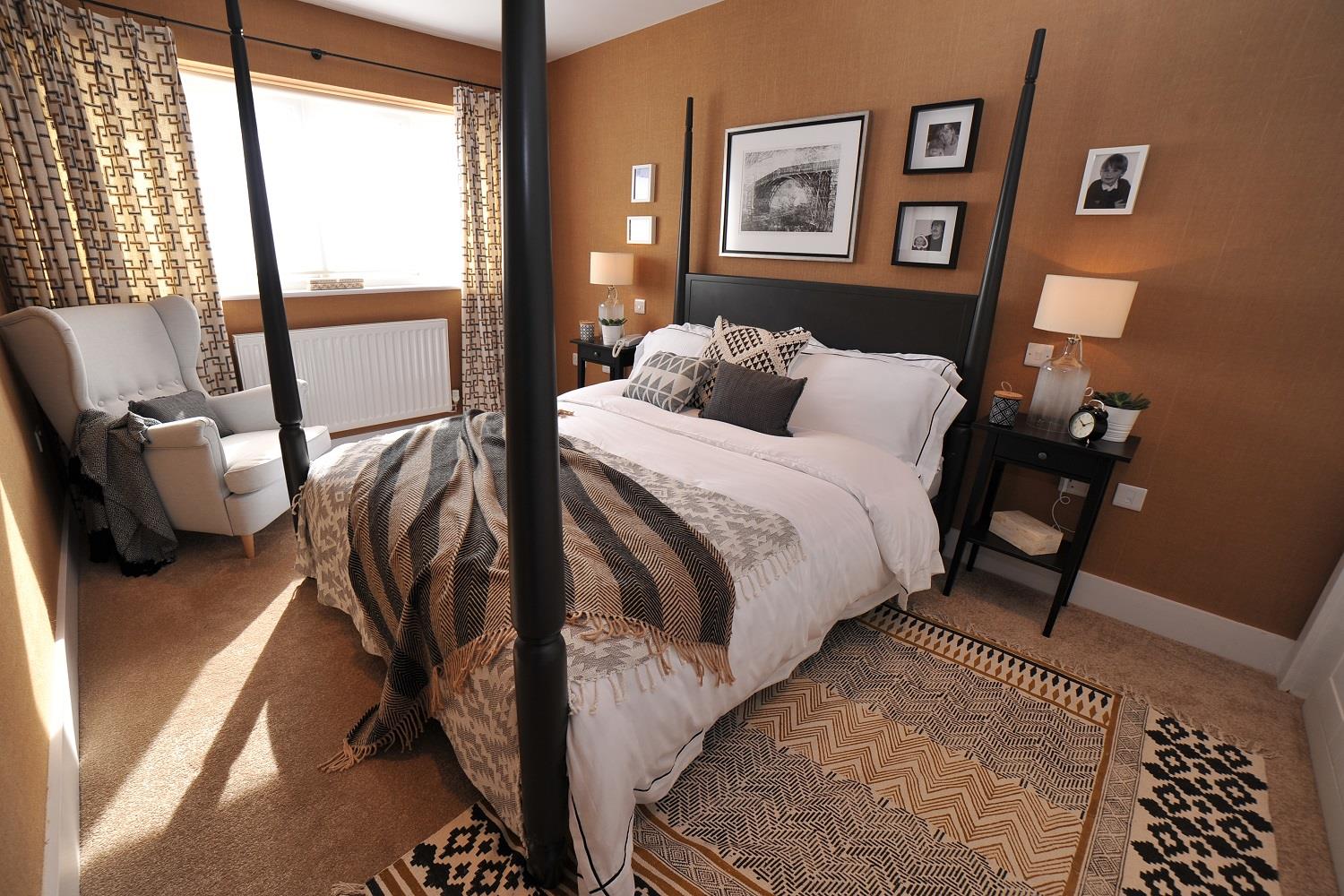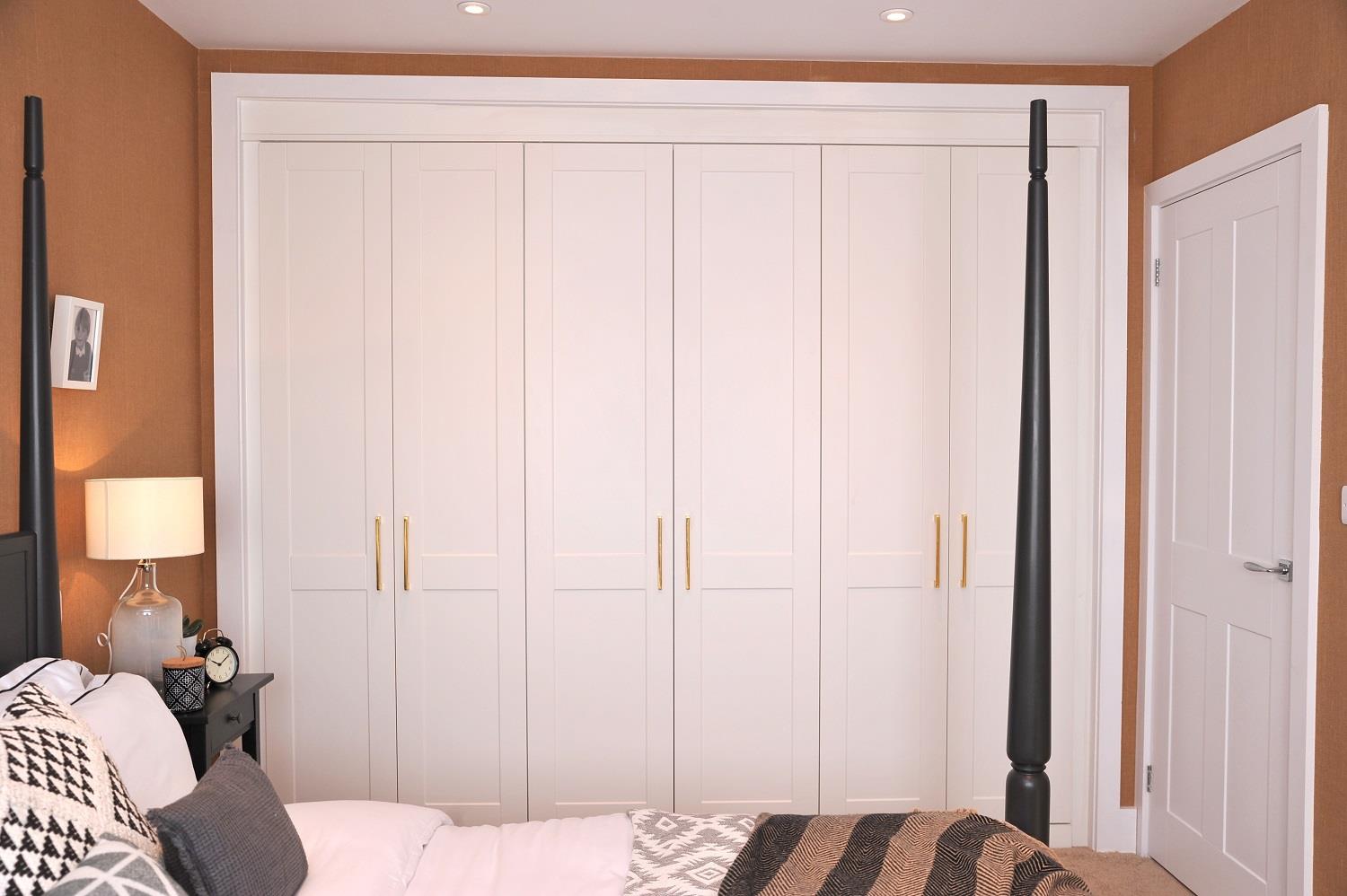 Office - we maximised storage by moving a wall and building beautiful bespoke cupboards. Caring for a child with additional needs involves a lot of organisation and paperwork. This room will act as a stock room for all of Matthew's supplies with a quiet, clutter free space for working.Bathroom - Gorgeous sage green tiles, I love this new bathroom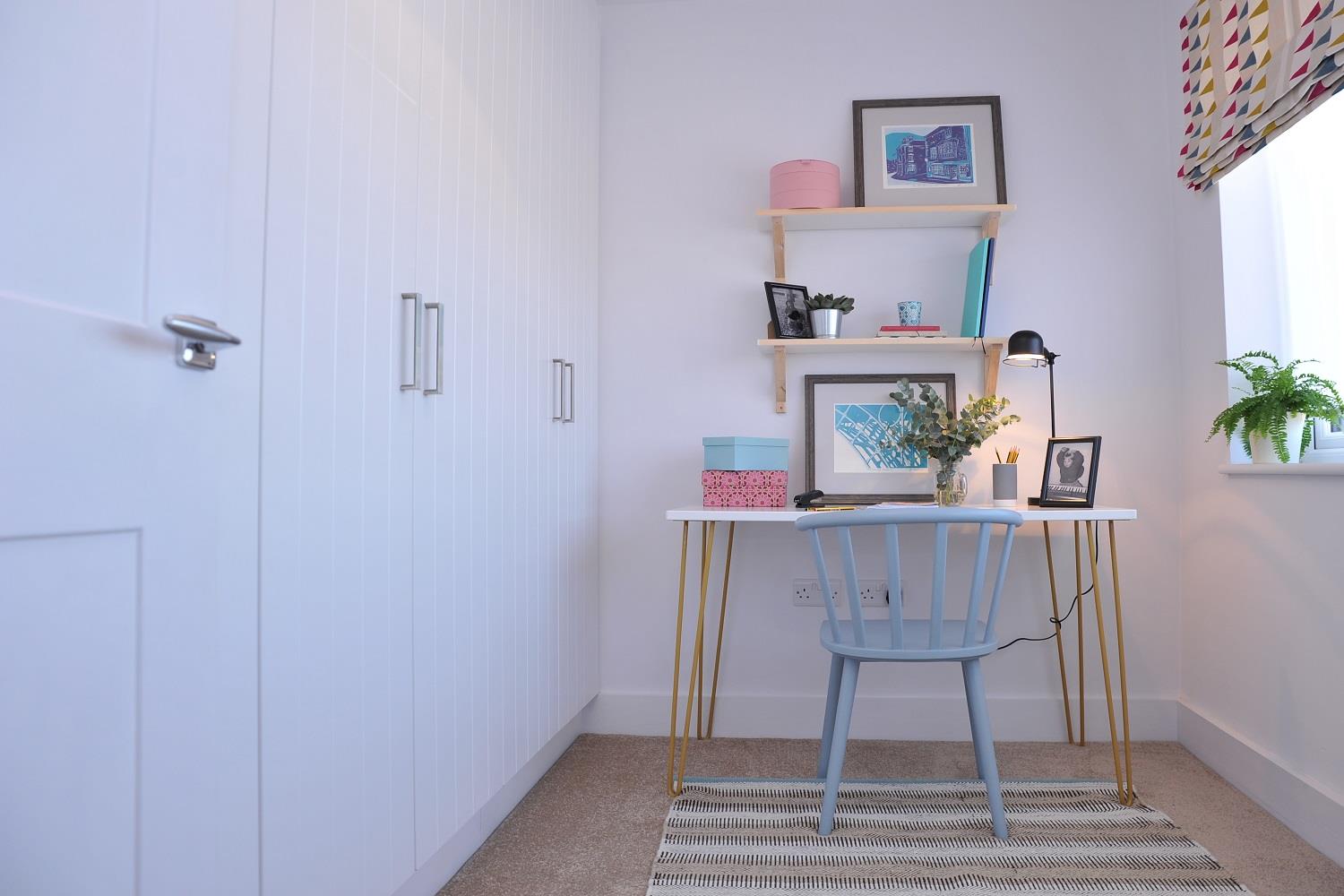 Bathroom - Gorgeous sage green tiles, I love this new bathroom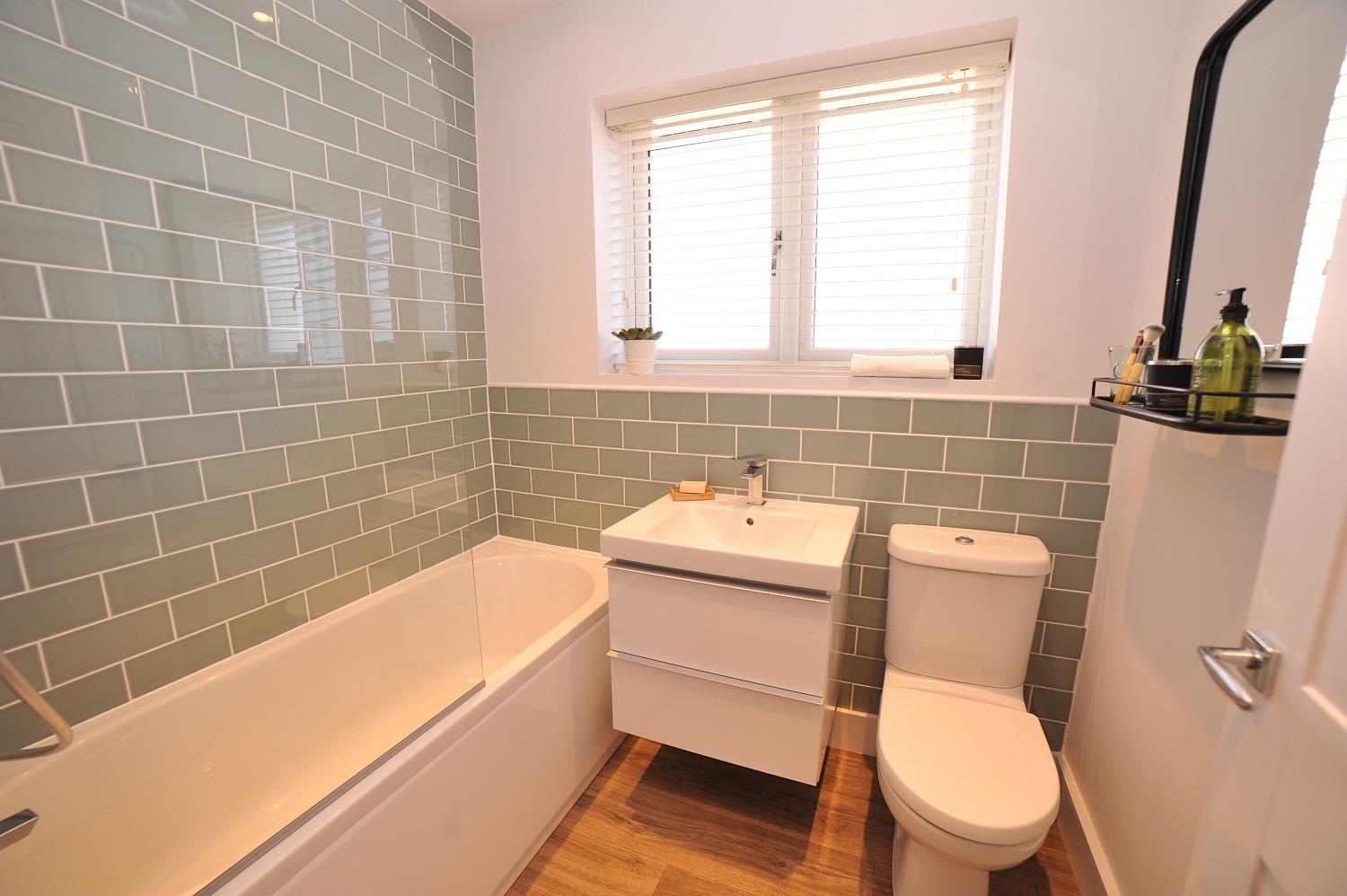 Spare Room – Fresh and Pretty colours with simple grey and white walls.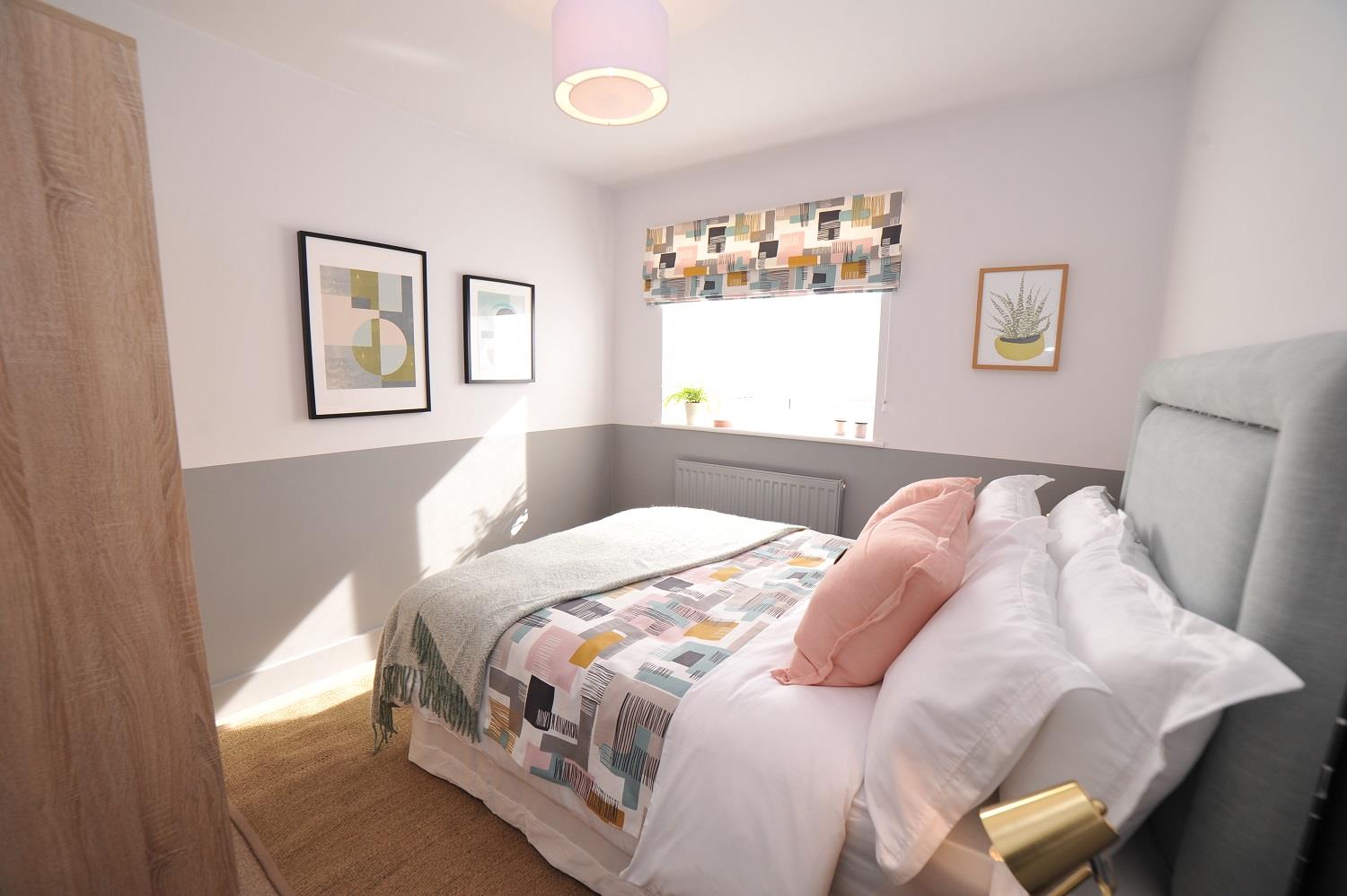 Massive thanks to the hugely talent trades and generous suppliers who made this all possible.
Please
click here
for the product page.
Also heartfelt thanks to the design team Stephanie Cardwell and Renata Garbolinska who are not only incredibly talented but put up with my constant stressing and worrying – thankyou xxx